Details
16th March 2020
Coronavirus Statement - Meetings cancelled.
Dear Parents/Carers, 
Late this afternoon, the Prime Minister said that everyone in the UK should now avoid non-essential travel and contact with others.
The Scout Association has this evening instructed all groups that all face-to-face Scout meetings, activities and events must be suspended from tomorrow, Tuesday, 17 March 2020, until further notice.
Therefore all section meetings, camps and trips are cancelled, until further notice. 
Both The Scout Association and East Goscote Scout Group will continue to respond to the developing situation in a calm, measured and appropriate way. We will continue to follow official guidance. The safety of everyone involved in Scouts, both young people and adults, is our number one priority. That is always at the heart of our decision making.
The leadership team thank you for your understanding and will keep you informed as the situation develops. 
Government advice
The Government's Coronavirus (COVID-19) webpage is frequently updated as things develop, so please check it regularly at www.gov.uk/coronavirus.
Yours faithfully,
Dawn Manning 
Group Scout Leader
This email address is being protected from spambots. You need JavaScript enabled to view it.
Details
Well done to our latest 6 Scouts who managed after a lot of hard work to achieve their Chief Scout gold award. After 4 years of work they managed to get the highest award you can earn as a Scout. This taught them many useful skills to take with them as they move on from Scouting.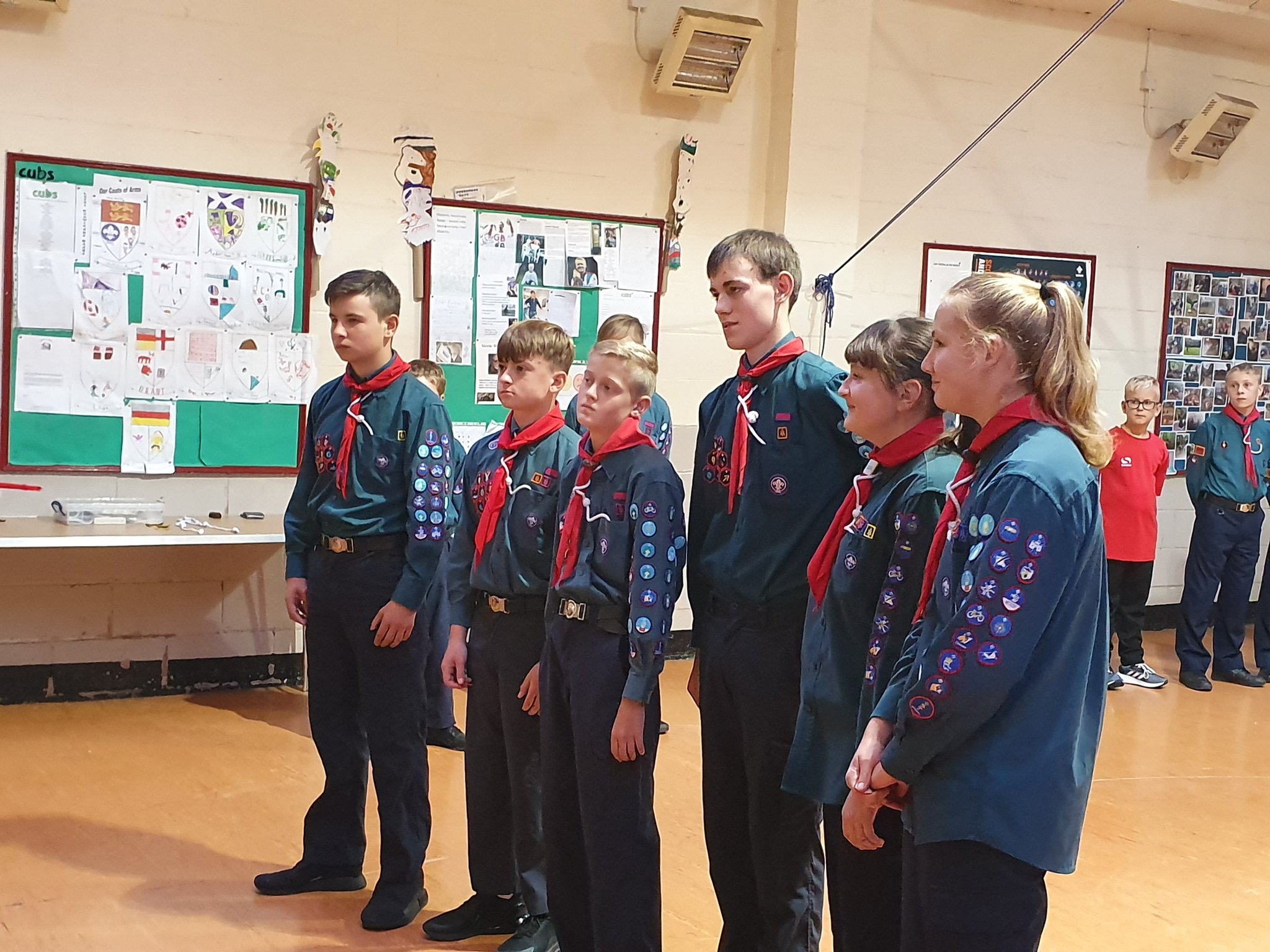 A big congratulations to our latest two Scouts who have completed their Chief Scout Gold Award. This is the highest award a Scout can earn. The badge requires a lot of work and takes the Scouts most of their time in Scouting to achieve. They need to complete nine challenge badges which test their leadership, perseverance, creative and planning skills. They need to ruin their own camp and complete a two-day expedition, and so is difficult to get. After completing it they attend an award ceremony and have their badge presented by a district representative.